DOGBOX is Europe's leading designers and manufacturers of breeders and professional boarding kennels and catteries systems.
Over 528 structures built
Our extensive experience over the years enables us to provide professional structures suitable for every need.
Thanks to our expertise and experience, we offer turnkey solutions for the construction of professional thermal kennels and catteries, tested by structural engineers and built to lasts.
Each Dogbox project is customized, starting from the client's needs, with the aim of creating a place that combines safety, functionality, and comfort. Moreover, all our products comply to high quality standards.
Our thermal kennel are manufactured in our own workshop , consequently installation requires less time than a conventional building. A typical installation will take 1 week for a small system, 2 weeks for a medium size kennel/cattery and 3 or 4 weeks for big project.
From the slope of the concrete slab to the door handles, each detail is studied and developed to maximise the safety and the comfort of the dog or the cat and of those who work inside a dogbox structure.
designed to last and perform
We have a long reputation for making the best dog housing solutions over all EU that perform and last. Our kennels are designed for Withstands most extreme weather, and to manage any kinds of dogs from the smaller size dog since to the most dangerous and aggressive dog too.
We understand the complexity of managing kennels and catteries. Our systems are designed to insure easy cleaning and are cheap to maintain.
FOR MORE THAN 30 YEARS, WE STUDY, DESIGN AND REALIZE
DISCOVER THE AVAILABLE SOLUTIONS
Our team of expertise with over thirty years of experience carefully oversees all phases of the project, from design to installation, committing to providing all comforts for the animals and facilitating the management and maintenance of the facilities for our clients.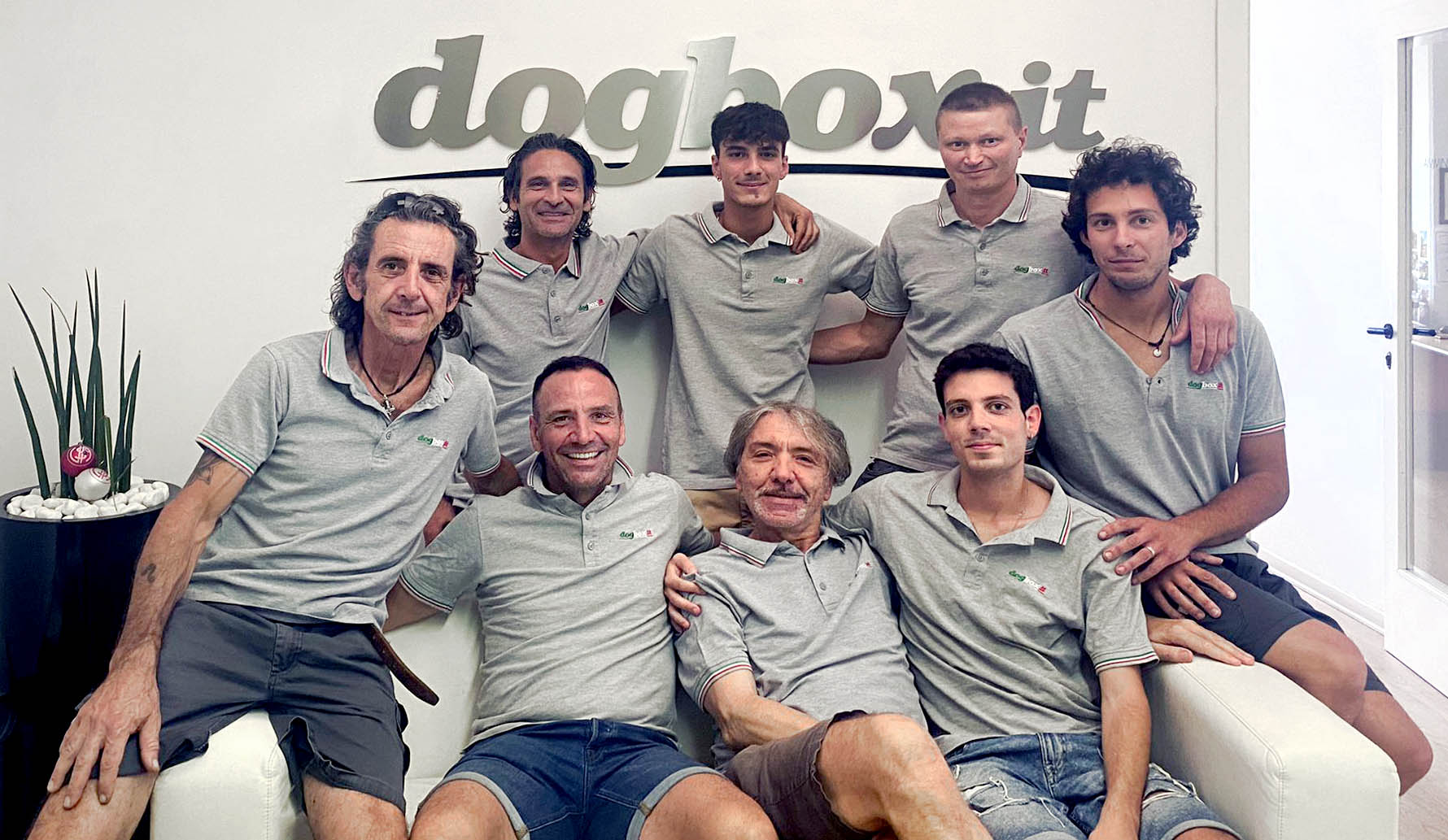 We are proud to be able to assist in the creation of structures that accommodate our four-legged friends, and this is evident in our daily work. Knowing that the animals are protected, healthy, and well-cared for gives us the motivation and energy to always exceed expectations. We strive to make the lives of those who care for them as easy as possible, and those who have entrusted us with their project know well the care and availability that characterize our staff have made a difference.
WE HAD THE PLEASURE OF WORKING WITH


DogBox P.Iva 02231570421 C.C.I.A.A. R.E.A. 171089